Kidz Boyz 2nd Edition (Snap-On):
Cameron
Cade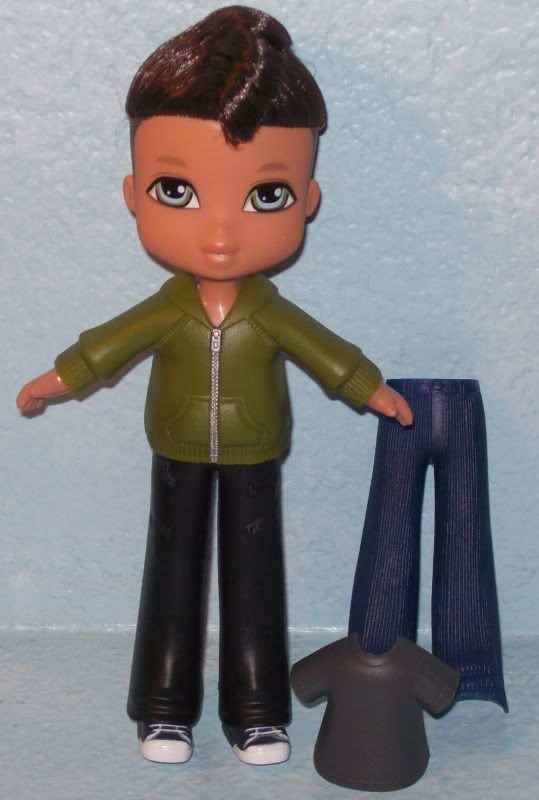 Dylan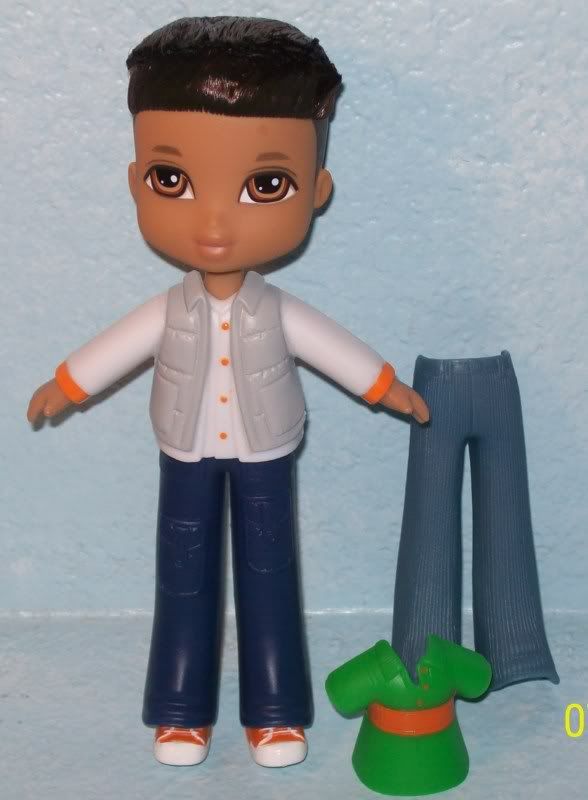 Sassy Style (Snap-On):
Cloe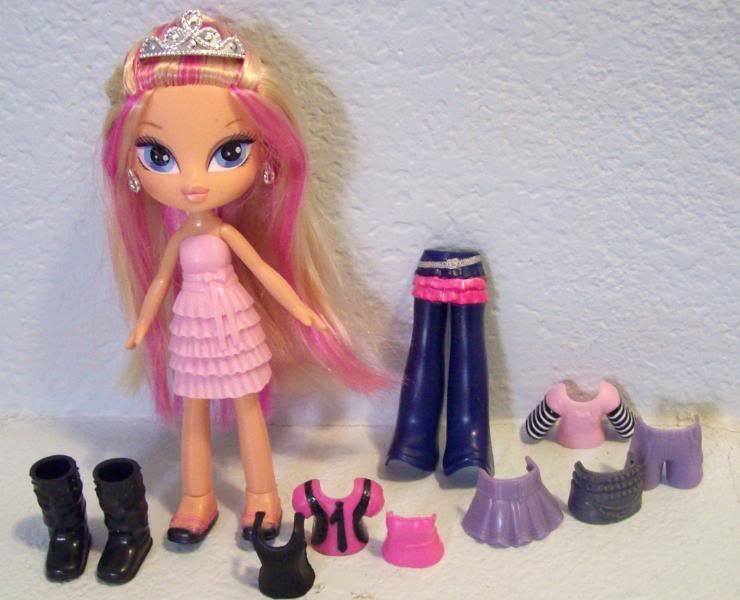 Yasmin
Swimmin Mermaid (Snap-On):

Cloe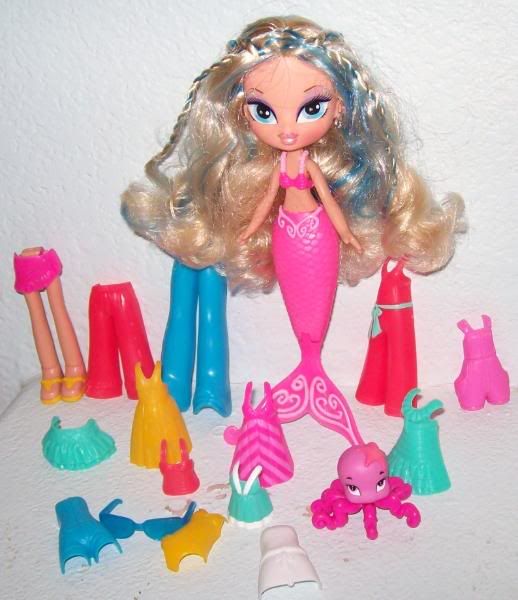 Yasmin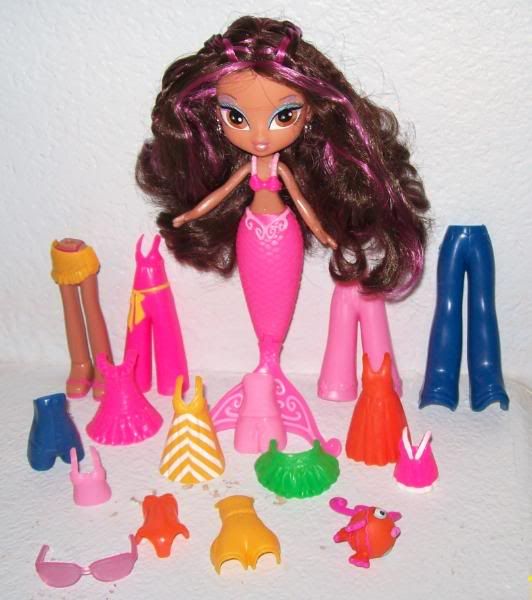 Hair Crazy (Snap-On):

Cloe
Yasmin
Sleepover (Snap-On):

Cloe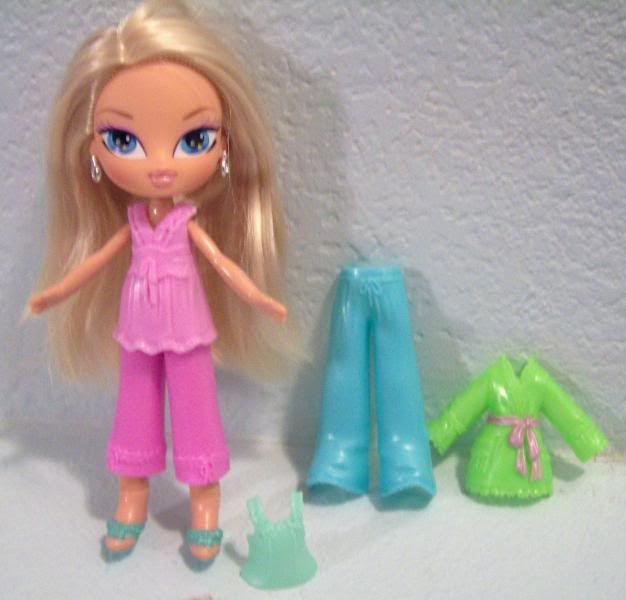 Sasha
Yasmin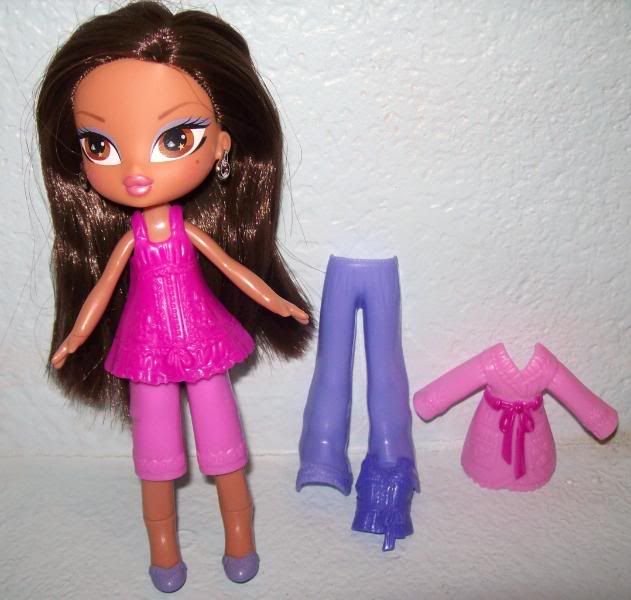 Bratz World Familiez:

Cloe & Her Mom
Fashions:
Cloe Fashion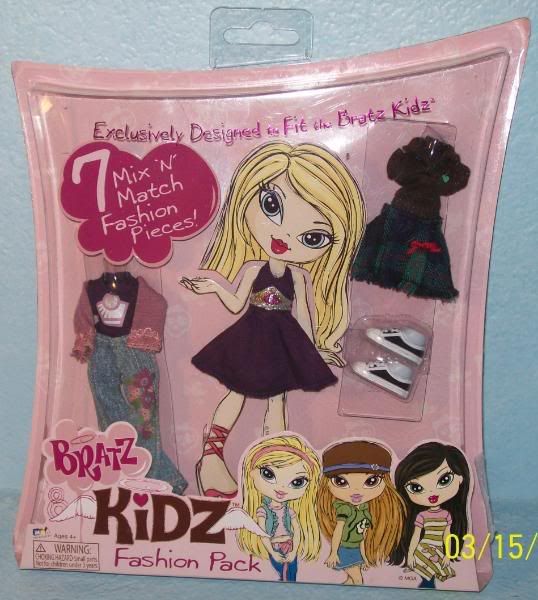 Jade Fashion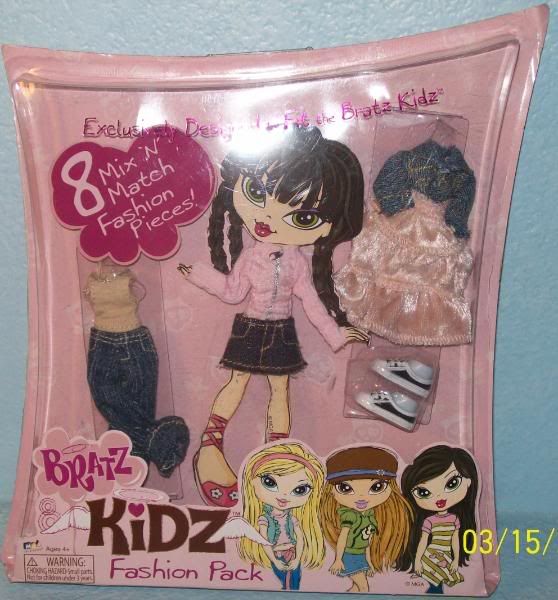 Yasmin Fashion
Class!
Party Time
Princess!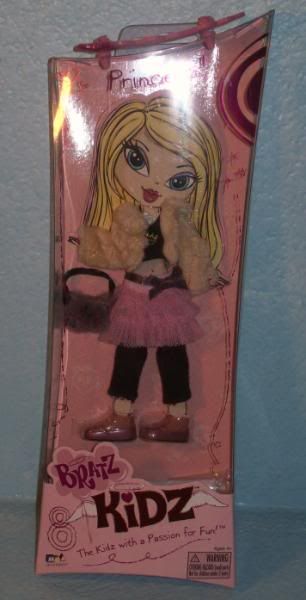 Rodeo!
School Time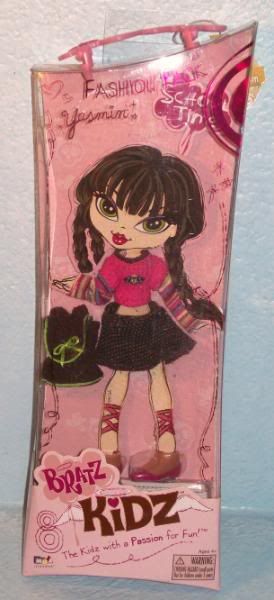 Sweetz Style!
Winter Time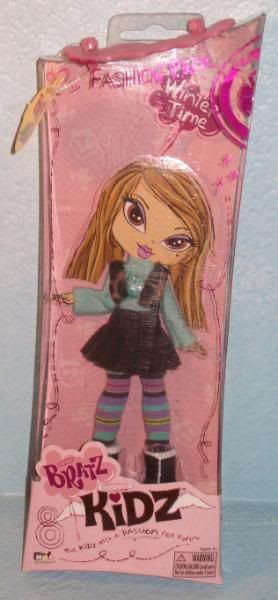 OTHERS COMING SOON
Wild Wild West:
Yasmin
Bellefire (Horse)
I am a new collector of the Bratz Kidz dolls, but I totally love them. I am one of those obsessive people that like to have every doll and every piece so I want to create a pictureguide for those of you out there like me. I am missing some and probably have some information wrong so feel free to help me get it correct. Most of it came from Wikipedia and since anyone can write one of those pages, I know I am likely to have incorrect information. I would really like to have this in the order everything came out too. If anyone has pictures of the dolls I am missing that they would like to give me permission to use until I get the doll myself, that would be great.